Feel at ease with free flight cancellations within 24 hours of booking
Change your flight without a fee on select flights
How to find cheap flights to Penticton?
The cheapest prices found with in the last 7 days for return flights were C$99 and C$72 for one-way flights to Penticton for the period specified. Prices and availability are subject to change. Additional terms apply

Tue., 18 Jan.
WestJet

Thu., 4 Aug. - Thu., 11 Aug.
Flair Airlines
*Prices include taxes and fees
Your guide to flights to Penticton, BC
WestJet, Flair Airlines fly to Penticton, so use Travelocity to search, find, and compare some truly tempting deals from the 2 airlines—that way you can be sure you've found the best deal for you. A flight to Penticton BC currently costs between C$99 and C$774. Prices vary, but for the best fares, travel in January when prices are at their lowest.  
Top tips for finding 
cheap
f
lights to Penticton 
The cheapest flight for a round trip to Penticton is currently C$99. When you search for flights to Penticton, enter your preferred travel dates then click on 'flexible dates' to compare cheap flight tickets to Penticton for nearby days.  The cheapest month to travel to Penticton is August from our list of deals available.  
But if you're flexible about when you travel, you can find great deals on flights across the year. If you're planning a vacation, you can save more on Travelocity when you bundle flights with car rental and hotel bookings, too. Many airlines currently offer flexible booking options, so look for flights offering no change fees.   
How to cancel 
flights to Penticton
We know plans change, that's why at Travelocity, we make it as easy as possible for you to cancel or amend your plane tickets. Go to My Trips, enter your itinerary number, then follow the instructions. Many airlines let you cancel flights online free of charge if you booked it in the last 24 hours. Visit Customer Service for more advice.  
Why you should book your 
flight to Penticton 
with 
Travelocity
We have top deals on plane tickets even for last minute flights to Penticton, so you can simply type in your travel dates and compare our best prices. Booking with Travelocity means you get flexible cancellation options, 24/7 support, and, thanks to our Price Match Promise, if the airfare drops after you book, you can get a refund! Whether you're planning a business trip, weekend getaway, or a family vacation—let Travelocity get you to Penticton for less. 
Flights to Penticton: Customer Reviews
Feb 12, 2020

The flight was delayed, and I get it that things happen but this flight wasn't late coming in from another city, it was snowing but it is also to be expected in February in Canada...

A verified traveller

Las Vegas to Kelowna · Swoop

Jan 14, 2020

Very friendly and helpful staff. Wish they gave out gluten free snacks!

A verified traveller

Phoenix to Kelowna · WestJet

Oct 1, 2018

A verified traveller

Calgary to Kelowna · WestJet

Aug 23, 2018

I liked the easy flow of everything from start to finish

A verified traveller

Toronto to Kelowna · Air Canada

Aug 19, 2018

Unfortunately my seat and tray were dirty - lots of cookie crumbs everywhere. I had to definitely clean prior to sitting on seat and then when pulled down tray .

A verified traveller

Edmonton to Kelowna · Air Canada

Aug 12, 2018

Love WestJet staff. They are the best.

A verified traveller

Calgary to Kelowna · WestJet

Jul 24, 2018

No leg room at all. Very cramped in my seat. Felt like I was basically on top of the people next to me

A verified traveller

Toronto to Kelowna · Air Canada

Mar 27, 2018

Got on a earlier flight for no extra charge

A verified traveller

Edmonton to Kelowna · WestJet

Feb 26, 2018

Only issue is that the planes are old, and small.

A verified traveller

Victoria to Kelowna · Pacific Coastal Airlines

Feb 20, 2018

Props to the staff member at Portland terminal A5 at 9:30 am on Feb 19th. She went out of her way to help us manage/change our flights as we needed to clear customs in a busy Seattle terminal. Thank you to her. I wish I got her name

A verified traveller

Seattle to Kelowna · Alaska Airlines

Feb 18, 2018

Flight was horribly delayed due to weather. Sounds like we could have taken more fuel out of Calgary and tried to land more than once.

A verified traveller

Calgary to Kelowna · WestJet

Feb 13, 2018

The steward on the flight was excellent. Friendly and attentive. Went above and beyond.

A verified traveller

Vancouver to Kelowna · Air Canada
Find The Perfect Hotel For After Your Flight
Best Penticton Flight and Hotel Packages
Penticton flight + hotel packages - economy flights
Need a car after flight to Penticton?
Midsize SUV
5 people
Unlimited mileage

Penticton, British Columbia, CAN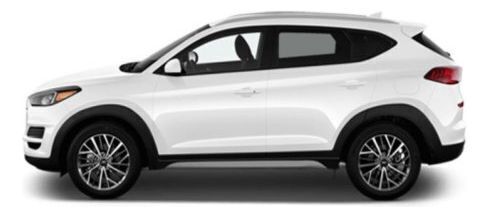 C$331
total
found 11 days ago
Midsize SUV undefined
Standard SUV
5 people
Unlimited mileage

Penticton, British Columbia, CAN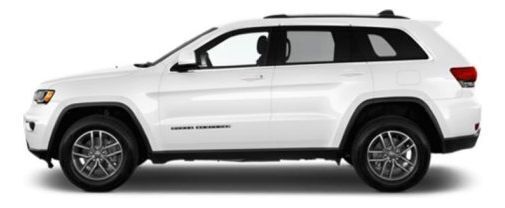 C$369
total
found 11 days ago
Standard SUV undefined
Lowest prices found within the past 11 days. Prices and availability subject to change. Additional terms may apply.
FAQs about Penticton Flights
Can I catch a flight to Penticton at the moment?
For current and in-depth info regarding passengers flying to Penticton, check out our Covid-19 Travel Advisor. Everything you need to know about current quarantine requirements and travel restrictions is located here in one convenient place.
Which airlines fly to Penticton?
Book your airfare with one of the 5 airlines that fly to Penticton. Wise wanderers often prefer to fly with these carriers:
WestJet
Pacific Coastal Airlines
Air Canada
If I am not able to travel due to COVID-19, can I change my booking to a later date?
What airport is best to fly into Penticton?
There are two airports in Penticton. If you land at Kelowna, BC Airport (YLW-Kelowna Intl.), you'll be 50 kilometers from the center of the city. An alternative option is Penticton, BC Airport (YYF-Penticton Regional), roughly 3 kilometers from the sights and sounds of the downtown area.
Where to stay in Penticton
Are you planning a great escape to Penticton? Let Travelocity help you create some remarkable new memories. You'll discover 416 instantly bookable properties to take your pick of on our site.
If you don't want to spend hours sifting through the web for places to stay in Penticton, don't stress. We've done all the hard work for you. Our top accommodations here are the Penticton Lakeside Resort and Conference Centre and the Cormier's Studio.
Places to visit in Penticton
Whether you are a big spender or just after some fun, Cascades Casino is a great place to try your luck. Like some more options? There's nothing like the serenity of sitting by the water. Set aside some time and appreciate watching the sun reflect on the waves at Okanagan Beach. And that's not all there is. Take the opportunity to show off your stance, posture and swing at Penticton Golf and Country Club.
How to get through airport security fast when traveling to Penticton
These clever tips and pointers about airport security will save you plenty of time on your way to Penticton:
Have your travel ID and boarding pass easily accessible. They'll be the first things you'll be instructed to produce by airport security personnel.
You'll have to stop the tunes for a little while. Headphones need to be removed and placed in a tray for X-raying. The same goes for items such as coins and keys.
Electronic devices such as tablets, laptops and phones need to be put through the X-ray machine separately. Be sure they're easily accessible.
Hand cream, toothpaste and other toiletry items in liquid, gel or cream form need to be stored in containers smaller than 3.4 ounces (100 milliliters). They also need to fit in a 1-quart (1-liter) clear zip-lock bag.
The airport security will likely ask you to take off your shoes for the body scanner. Wear a pair that you can slip off easily. There's nothing more annoying than having to do up your laces over and over again.
Some places have strict biosecurity laws. Think about where you're journeying to and whether or not you can fly with fresh fruit and other foods.
How to find cheap flights
What is the best day to buy a plane ticket?
Airfares offered on Wednesdays tend to be the cheapest, according to flight demand on Travelocity.ca in 2020. Purchasing your airfares on a Thursday or Friday can also provide better value, however our advice if you're looking to save money is to avoid booking on a Saturday. Our data shows, the start of the weekend has the highest ticket values on average, so keep this in mind if you're browsing flight deals on a weekend.
What are the cheapest days to fly?
Frequent travellers may already know this, but earlier in the week is often the cheapest time to fly. Flights departing on a Tuesday are the cheapest of the week. Since weekend flights tend to be more popular, this causes the prices to rise which is why on average. Airfares booked on Travelocity.ca in 2020 were most expensive for Saturday departures.
How far in advance can you book a flight?
Here's the deal: It is typically possible to start comparing international airfares on Travelocity.ca up to 12 months in advance. However, it does depend on the carrier as not all airlines release their prices that far out. According to our 2020 flight demand trends, last minute planners can still bag a bargain with some of the cheapest fares appearing 2 weeks to 3 months prior to their travel dates.
How can I save money on airline tickets?
We'll let you in on a secret...You can save big on flights if you mix and match your airlines and fare types. In fact, travellers who booked flights on Travelocity.ca in 2020 saved close to 60% when their return flights consisted of two different airlines or fare types.
*According to flight demand on Travelocity.ca from January to December 2020. Savings are subject to change and may vary depending on selections made.