Feel at ease with free flight cancellations within 24 hours of booking
Change your flight without a fee on select flights
How to find cheap flights to Edmonton?
The cheapest prices found with in the last 7 days for return flights were CA $88 and CA $39 for one-way flights to Edmonton for the period specified. Prices and availability are subject to change. Additional terms apply
*Prices include taxes and fees
*Prices include taxes and fees
Your guide to flights to Edmonton, AB
Swoop fly to Edmonton, so use Travelocity to search, find, and compare some truly tempting deals from the 2 airlines—that way you can be sure you've found the best deal for you. A flight to Edmonton AB currently costs between CA $88 and CA $2,298. Prices vary, but for the best fares, travel in January when prices are at their lowest.  
Top tips for finding 
cheap
f
lights to Edmonton 
The cheapest flight for a round trip to Edmonton is currently CA $88. When you search for flights to Edmonton, enter your preferred travel dates then click on 'flexible dates' to compare cheap flight tickets to Edmonton for nearby days.  The cheapest month to travel to Edmonton is January from our list of deals available.  
But if you're flexible about when you travel, you can find great deals on flights across the year. If you're planning a vacation, you can save more on Travelocity when you bundle flights with car rental and hotel bookings, too. Many airlines currently offer flexible booking options, so look for flights offering no change fees.   
How to cancel 
flights to Edmonton
We know plans change, that's why at Travelocity, we make it as easy as possible for you to cancel or amend your plane tickets. Go to My Trips, enter your itinerary number, then follow the instructions. Many airlines let you cancel flights online free of charge if you booked it in the last 24 hours. Visit Customer Service for more advice.  
Why you should book your 
flight to Edmonton 
with 
Travelocity
We have top deals on plane tickets even for last minute flights to Edmonton, so you can simply type in your travel dates and compare our best prices. Booking with Travelocity means you get flexible cancellation options, 24/7 support, and, thanks to our Price Match Promise, if the airfare drops after you book, you can get a refund! Whether you're planning a business trip, weekend getaway, or a family vacation—let Travelocity get you to Edmonton for less. 
Flights to Edmonton: Customer Reviews
Feb 21, 2020
Westjet always for the customer
A verified traveller
Los Angeles to Edmonton · WestJet
Feb 19, 2020
Didn't know there was no onboard entertainment until I got on the plane. Would suggest that this be more common knowledge.
A verified traveller
Toronto to Edmonton · Flair Airlines
Jan 28, 2020
The only concern .... Paid for baggage. Was able to carry on from Edmonton. Because I paid for checked bag was not allowed to carry on for the return trip. Apparently the rules changed. I have no problem with rules changing but there should have been some allowance for bookings before hand. The over head luggage compartments were not full and the price was the same. I would have paid some extra but not the full amount that was requested. Flight attendants on board were amazing!
A verified traveller
Mazatlan to Edmonton · Swoop
Jan 14, 2020
Not all luggage was at our destination
A verified traveller
Palm Springs to Edmonton · WestJet
Jan 8, 2020
Love Alaskan airlines. I was flying solo and got free upgrade to premium on both my flights. Staff are great. Flight was great. Happy to fly with them.
A verified traveller
Seattle to Edmonton · Alaska Airlines
Jan 5, 2020
A verified traveller
Calgary to Edmonton · Air Canada
Dec 29, 2019
I wish I can sit with my son who is 14 upfront not at the back with crying babies. I've got sensitive hearing and really suffer at the back of the plane. Otherwise staff was nice
A verified traveller
Seattle to Edmonton · Alaska Airlines
Dec 24, 2019
I fly about every 3 years and this airplane was the best I was ever on.
A verified traveller
Winnipeg to Edmonton · Swoop
Oct 28, 2019
Thanks for the good seats closer to the front
A verified traveller
Fort McMurray to Edmonton · WestJet
Jun 29, 2019
A verified traveller
Halifax to Edmonton · WestJet
Feb 4, 2019
Flight was delayed but I think most were due to weather
A verified traveller
Phoenix to Edmonton · WestJet
Dec 17, 2018
Air Canada has really stepped it up recently. Terrific experience, from ease of boarding to the service and ammentities on the flight. Great flight!
A verified traveller
Vancouver to Edmonton · Air Canada
Find The Perfect Hotel For After Your Flight
Best Edmonton Flight and Hotel Packages
Edmonton flight + hotel packages - economy flights
Don't see what you're looking for?
See all available trips from Abbotsford to Edmonton
View all trips
Need a car after flight to Edmonton?
Special
5 people
Unlimited mileage

Edmonton, Alberta, CAN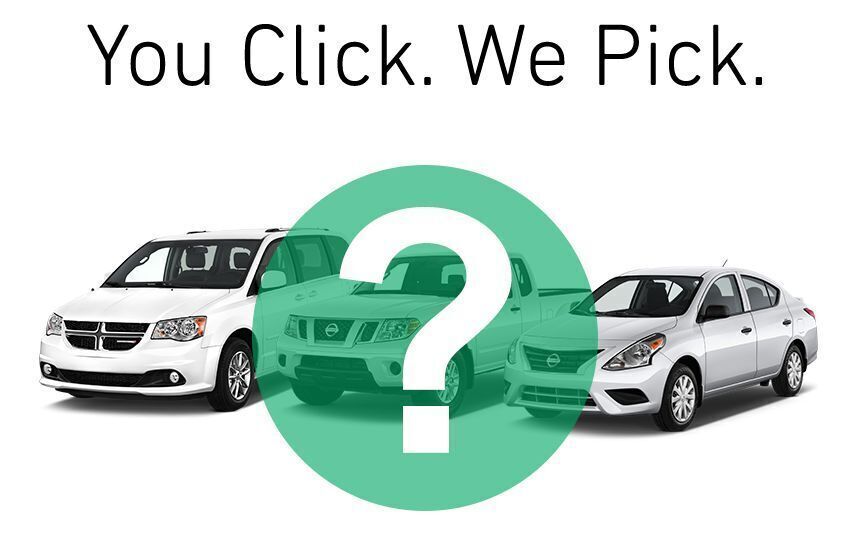 CA $89
total
found 2 days ago
Special undefined
Premium
5 people
Unlimited mileage

Leduc, Alberta, CAN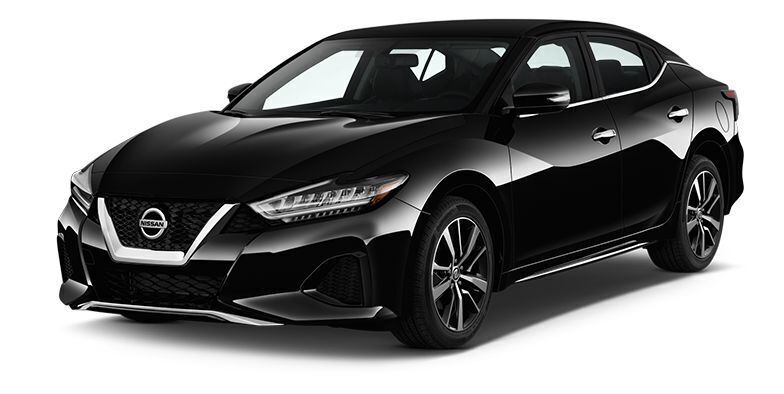 CA $199
total
found 2 days ago
Premium undefined
Mini Van
7 people
Unlimited mileage

Edmonton, Alberta, CAN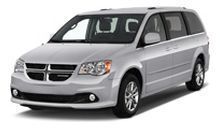 CA $184
total
found 2 days ago
Mini Van undefined
Lowest prices found within the past 2 days. Prices and availability subject to change. Additional terms may apply.
FAQs about Edmonton Flights
Can I catch a flight to Edmonton at the moment?
For current and comprehensive information regarding passengers flying to Edmonton, head to our Covid-19 Travel Advisor. Everything you need to know about current quarantine requirements and travel restrictions is all here in one convenient place.
Which airlines fly to Edmonton?
All ready to book the airfare for your wonderful adventure to Edmonton? A total of 8 airlines offer flights to this destination. Some of the most sought-after are:
WestJet
Air North
Air Canada
If I am not able to travel due to COVID-19, can I change my booking to a later date?
What airport is best to fly into Edmonton?
There are two airports operating in Edmonton. If you disembark at Edmonton Airport, you'll be 26 kilometers from the center of town. A second option is Edmonton City Centre Airport, approximately 3 kilometers from the sights and sounds of the downtown area.
Where to stay in Edmonton
Life is one big adventure, but finding someplace comfortable to stay in Edmonton really shouldn't be. The state capital of Alberta is home to 886 accommodations simply waiting to be booked through Travelocity.
It's time for your vacation! Why not indulge in a little luxury? If you want first-class service and soft, silky sheets, lock in a room at The Westin Edmonton - Near Edmonton City Centre or the Union Bank Inn. If you'd rather spend your hard-earned cash on unforgettable Edmonton activities, book a room at the Canterra Suites Hotel or the University of Alberta - Guest Accommodation.
Places to visit in Edmonton
You really can't go to Edmonton without stopping by West Edmonton Mall. This iconic sight lures teems of travelers all year round.
So many places to see and so little time. If you're keen to experience what the city has to offer, add Commonwealth Stadium, and University of Alberta to your travel program. If you have an extra day, try to swing by Rexall Place, and Fort Edmonton Park too.
You'll enjoy finding souvenirs and gifts for your family and friends, as well as a treat or two for yourself, at Kingsway Mall. Seeking some more ideas? Bag a bargain, run some errands or just go window-shopping in the wide range of stores available at Edmonton City Centre. And there's more. Be entertained by the inspiring actors who give it their all at Northern Alberta Jubilee Auditorium and admire all the hard work which goes into the productions.
How to get through airport security fast when traveling to Edmonton
These handy tips and hints about airport security procedures will save you plenty of time on your way to Edmonton:
Airport security personnel will expect to see your travel ID and boarding pass upon arrival. Tuck them away in an accessible place, so they're ready for inspection.
Coins, belts and mobile phones should be put in a bin for X-raying. If you enter the body scanner with any one of these items, you'll be turned around and requested to remove them.
Make sure your phone, laptop and other electronic devices are within reach. These items need to be sent through the X-ray machine separately.
Traveling with a favorite perfume or cologne? As long as it's not bigger than 3.4 ounces (161 milliliters) and it's placed in a clear zip-lock bag, you can keep it in your hand luggage.
Construction boots and other heavy shoes are usually X-rayed by security personnel. It might be wise to wear lightweight sneakers instead.
Scissors and multi-tools are prohibited inside the aircraft. Put them in your checked luggage to avoid them being confiscated at the security checkpoint.
Flights To Edmonton
As the second-largest city in Alberta, Edmonton is modern, sprawling, and full of surprises. The yearly Edmonton International Fringe Theatre Festival, for example, is the world's second largest; this city is also home to North America's biggest shopping center, the West Edmonton Mall. Meanwhile, Whyte Avenue, just south of the river in the university district, is a fine place to spend a Friday night, with small theaters and eateries galore. Flights arrive at Edmonton International Airport (YEG), and it's perfectly possible to find flights to Edmonton that don't eat into your budget.
Transportation from YEG
When you fly here, your best options for access to the city are hotels close to Edmonton International. There are plenty selections for ground transportation straight off the plane, like the Edmonton Skyshuttle, linking large hotels and other key points citywide. Meanwhile, the Edmonton Transit Service offers the Route 747 bus service, taking people to the town's LRT and bus lines; there are also cab and limo firms, and car rental businesses. When you fly into this city, you'll have easy access to all Edmonton has to offer, from the new Art Gallery of Alberta to the Royal Albert Museum and the glass pyramids of the Muttart Conservatory, a unique city landmark; Fort Edmonton Museum is Canada's largest living history museum. There are more dedicated areas of urban parkland here than anywhere else in North America, and the North Saskatchewan River Valley parks are continuously linked to form a single riverside belt. You can also cruise up or downriver on the Edmonton Queen and take in downtown from the water.
Enjoy Edmonton
Edmonton effortlessly blends old and new, and Edmonton vacations can combine sightseeing with golf, hiking, and biking. Enjoy the city with cheap flights to Edmonton - book your plane ticket with Travelocity, and get the lowest price on your airfare. Select your hotel and air ticket together, and save hundreds as you search over 400 airlines and 510,000 hotels. Don't forget the deals on Edmonton flights exclusive to the mobile Travelocity app.